How a child faces bullying?
By Dr. Antoine Chartouni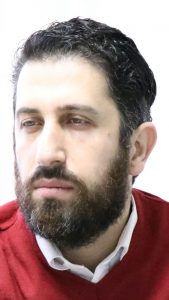 There are many forms of aggression: verbal, physical, aggressive among school students … as well as bullying, psychologically harmful to the child. So, what is bullying? What are the psychological causes that lead a child to use bullying towards others? How can parents limit this social "disorder"?
When the child expresses his unwillingness to be with a certain friend, or does not want to go to school, or suffers from some mental-physical disorders, his parents should inquire: why their child is behaving this way? The causes are often simple, and can be quickly solved by the parents. But sometimes the child is worried because other students are making fun of him, beating him and using many aggressive means with him. Usually, every child exposed to this type of aggression does not like to talk about his situation openly, fearing the children who practice aggression against him, and fearing that his parents will look down on him. He will remain silent about his problem, "which will only be cured through confrontation."
The general meaning of bullying
Bullying is a form of physical abuse (physical assault, beating, slapping, kicking…) or psychological abuse (coercion and obvious manipulation of others' feelings, taking the form of mockery or intimidation) from a person or group of persons against an individual or group of individuals who are usually physically or socially weaker or less powerful. A bully can start a fight with someone who belongs to a lower social rank or is younger (ie smaller than him). This last point is often found in schools among children.
What are the causes of bullying?
The reasons for bullying are many. First, the bully's character is authoritarian, which means that he's in constant need to control and dominate others' lives. Second, a lack of self-esteem can be a cause of bullying, so the bully pushes others to hide a feeling of anxiety and fear of low self-esteem. Third, depression, family problems and excessive anxiety can be direct causes of bullying. Finally, we cannot overlook the idea of imitation. Some people imitate bullying to gain strength and a sense of greatness.
Bullying in school
Among bullying incubators are schools: in stadiums, gymnasiums, bathrooms, and buses to transport students to their homes. Some students take up a mechanism and try to control other students that are usually smaller in size and inferior to them socially. The bully harms classmates or students from other classes both verbally and physically. Psychological studies have confirmed that the bullies themselves were victims of bullying in their home or by adults, so they use this method to feel powerful.
In schools, bullying takes the form of a group of students against another student. The group intimidates the student and then moves on to physical assault. The bully is well known for the choice of his victims, who are usually loners, and do not mix with the rest of the students. Therefore, the confrontation with the bullying gang is individual and not collective (team against another team). Some children are only overwhelmed by the sense of belonging: They beat a school friend just to belong to a "strong" group. These students usually suffer from social rejection and fear from others. They find in bullying "power and fear of others."
It can also be the result of a child's imitation of an adult. This adult can be a father or a mother at home, a brother or a sister, a friend in the neighborhood or even a teacher or an educator at school. Sometimes, because of the immoral behavior of educators, the student learns how to use bullying by imitating his teacher, seeing in him his role model or his favorite teacher.
How can we help students stay away from this scourge?
The role of the parents and the role of the school are essential in helping the child who is bullied. The main points to help these children are:
– High self-esteem and self-respect.
– The role of the school is to help all students to get along through social activities and sports…
– Teaching the child to confront the problems that may be encountered while in school.
The role of the parents and the role of the school towards the bully:
First, parents and educators must be a good example. All children imitate adults, so a bullying child can imitate his superior example: the father or the teacher at school.
Second, help the bully talk about his or her problems. This is an effective way to reduce his fear and thereby control his hostile behavior towards others.
Third, compassion and tenderness towards the unacceptable behavior of the bully, not escaping from it, avoiding it or yelling at the child all the time, because these behaviors do not help in dealing with bullying.
Fourth, ask for help from a school psychologist if the situation doesn't change. The role of a psychologist is to break the silence to intervene in the world of the bully who suffers from his unacceptable behavior.