Ziyadin meets AlJarwan, President of the Global Council for Tolerance and Peace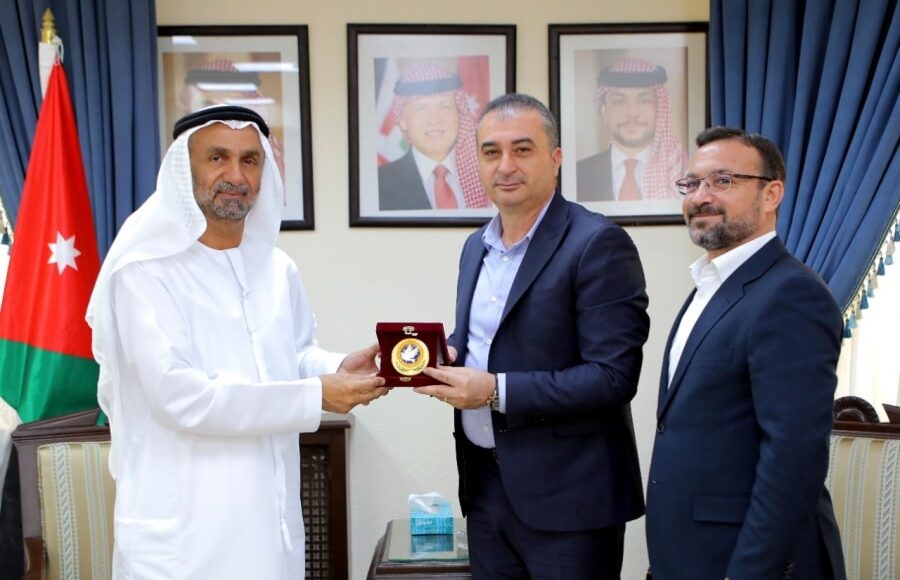 The Second Deputy Speaker of the Parliament, the engineer, Haitham Al-Zayadin, has met today, Wednesday, with the President of the Global Council for Tolerance and Peace Ahmed Al-Jarwan,
Whereas, they discussed the shared tolerance and the role of parliaments in enhancing tolerance values and combating discrimination, intolerance and extremism. In addition, during the meeting, in the presence of the deputy Abd el Mahsiri and advisor to the Global Council for Tolerance and Peace Talat Farid Al-Jabali. Moreover, Zayadin emphasized that Jordan, under the leadership of His Majesty King Abdullah II, always believes in peace, dialogue and renounces violence and extremism. Therefore, His Majesty was proactive in call for Aqaba meetings 2015, which aimed to unify and coordinate the country efforts in combating extremism integrally. On his side, Al-Jarwan stressed on the Council seeking for cooperating with the different parliaments in order to establishing and promoting tolerance values, spreading peace culture, combating intolerance and religious, ethnic and sectarian extremism, and empowering women, youth and people with disabilities.