Youths urged to be ambassadors of peace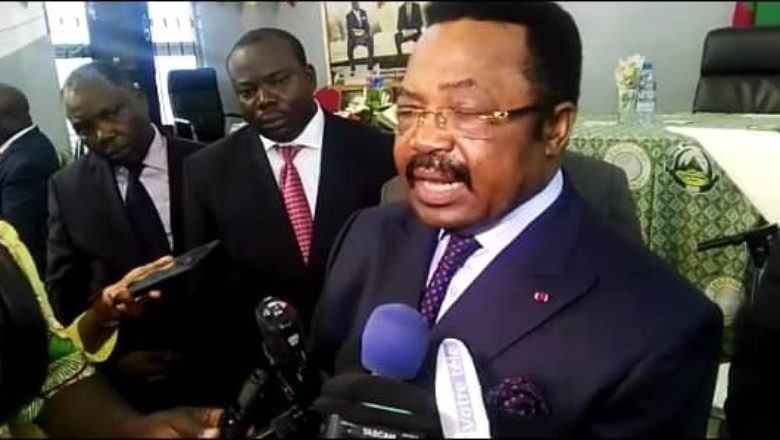 Youths in the North West and South West Regions of Cameroon have been urged to be ambassadors of peace and social cohesion in order to foster national unity.
The call was made last week in Buea by the Minister Delegate at the Ministry of External Relations in charge of the Commonwealth, Felix Mbayu during a contact tour with youths on the values of the Commonwealth with are respect and tolerance.
"Unity in diversity: Inspiring Cameroonian youth through the Commonwealth core values and principles of respect for the rule of law, tolerance and mutual respect and understanding" was the theme of the talk at the Buea Council hall on August 5.
"I was asked to come and organize this workshop, this popularization campaign, to help the youths reinternalize these values …which have helped to promote social cohesion in most societies," Felix Mbayu said.
"These values have helped in mutual understanding and peace building in many societies," the diplomat added.
Coming on the heels of the crisis in the North West and South West Regions of the country, the Minister stressed the importance of instilling these principles and core values of the Commonwealth in youths so as to keep them focused and work for national unity.
The Buea meeting was a continuation from Bamenda where H.E Felix Mbayu called on the youths in the North West Region to be tolerant and cultivate the habit of mutual understanding as the government seeks solutions to the mounting socio-political challenges.
The forum was also an opportunity for youth leaders in the North West Region to put forward some challenges face by their peers while appealing to the government to include more youths in developmental activities which could go a long way to empower youths.
Christelle Bay, one of the youth leaders acknowledged the contribution of the Commonwealth in the creation of work spaces between youths and governments in order to promote peaceful cohesion while calling on the over 1000 youths present to be peace loving and embrace development through the principles and core values of The Commonwealth.