The Global Council for Tolerance & Peace : The Emirati Humanitarian Aid to the Ukrainians is a Peace Supportive Approach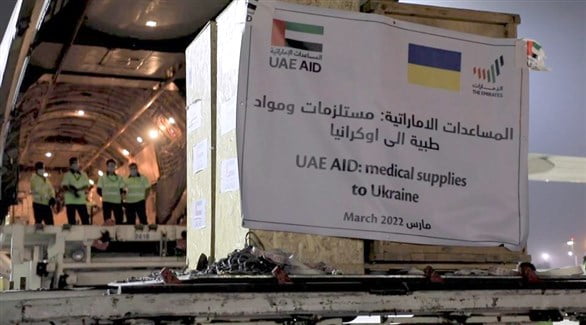 The president of the Global Council for Tolerance and Peace, H.E. Ahmed Al Jarwan, confirmed that the operation of flying an aircraft carrying 50 tons of Emirati food aid, medically equipped ambulances, as well as operating a relief air bridge connected since last March, to contribute to meeting the humanitarian needs of Ukrainian refugees and displaced persons, comes as a continuation of the UAE's pioneering approach in the humanitarian fields and in support of security, stability and peace.
Al Jarwan said, "The UAE has always been a pioneer in its initiative to provide various humanitarian aid all over the world, especially in areas experiencing crises or disasters. There is no country in the world where the UAE did not lend a helping hand. This action has been always related to our beloved country since its foundation by the late His Highness Sheikh Zayed bin Sultan Al Nahyan "may he rest in Peace", and many pieces of evidence from all over the world are carrying his name and the name of the Emirates for all the good that has been offered.
And then he added, "The policy of the UAE has continued to lend a helping hand and provide humanitarian aid under the leadership of President Sheikh Khalifa bin Zayed Al Nahyan, Vice President and Prime Minister of the UAE and Ruler of Dubai, Sheikh Mohammed bin Rashid Al Nahyan, and Crown Prince of Abu Dhabi and Deputy Supreme Commander of the Armed Forces, Sheikh Mohammed bin Zayed Al Nahyan".