The Global Council for Tolerance and Peace at the Notre Dame University NGO Social Fair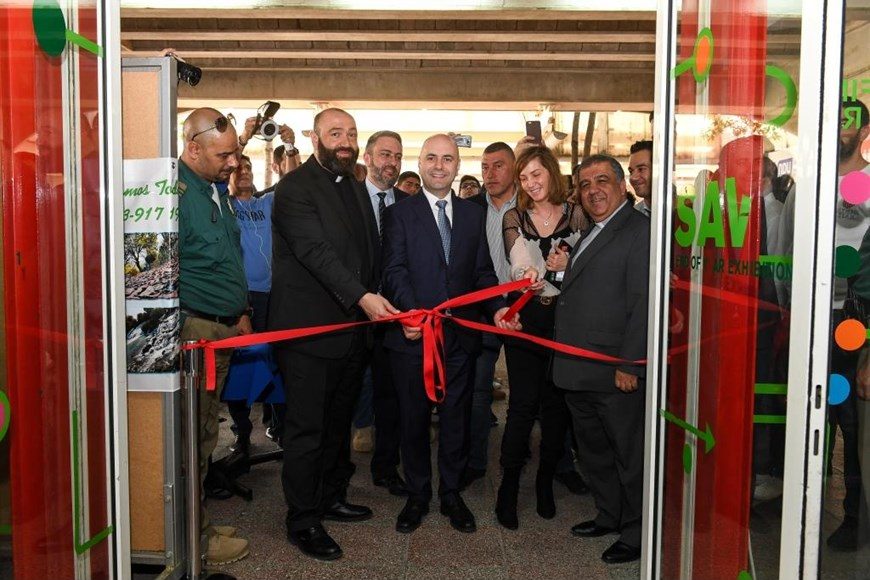 The Global Council for Tolerance and Peace participated in the Notre Dame University NGO Social Fair, in the presence of more than 50 local, regional and international organizations, under the patronage of the Deputy Prime Minister of Lebanon and Minister of Health, Ghassan Hasbani, at the university's main campus in Zouk Mosbeh – Lebanon.
The delegation of the council communicated with various participating organizations concerned with peace and tolerance and the various topics that GCTP seeks to highlight and promote, such as equality, children, youth, racism and social classification. The Council also exchanged contacts with these organizations and associations in order to conclude agreements or cooperation meetings in the near future.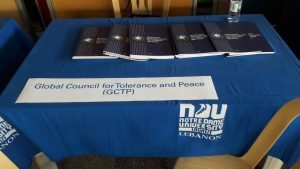 The delegation also briefed Minister Hasbani on the role of the Global Council for Tolerance and Peace and its scope of work, who in return welcomed the idea of the council and expressed his support in order to promote the message of peace and the culture of tolerance.
Among the non-governmental organizations and associations that the Council communicated with are: the Arab Foundation for Freedoms and Equality, the Arab Youth Climate Movement, Vamos Tados organization, Save Earth Planet trees organization (SEPT), youth for drug enforcement association, the Order of Malta Lebanon, Adyan organization, Development for People and Nature Association, Disability Monitor, Alef Association (act for human rights), War Child Holland in Lebanon, Justice Without Frontiers, Media Association for Peace (MAP), Dialogue for Life and Reconciliation (DLR), UTOPIA, and Anti-Racism Movement.