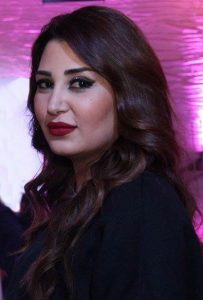 Aretha Franklin, the undisputed "Queen of Soul" who sang with matchless style on such classics as "Think," "I Say a Little Prayer" and her signature song, "Respect," and stood as a cultural icon around the globe, died Thursday at age 76 from pancreatic cancer.
She died at her home in Detroit — "one of the darkest moments of our lives," her family said, in a statement released to The Associated Press by publicist Gwendolyn Quinn.
"We have been deeply touched by the incredible outpouring of love and support we have received from close friends, supporters and fans all around the world," the family said, adding that funeral arrangements would be announced in coming days.
Franklin, who had battled undisclosed health issues in recent years, announced her retirement from touring last year.
A professional singer and accomplished pianist by her late teens, a superstar by her mid-20s, Franklin had long ago settled any arguments over who was the greatest popular vocalist of her time. Her gifts, natural and acquired, were a multi-octave mezzo-soprano, gospel passion and training worthy of a preacher's daughter, taste sophisticated and eccentric, and the courage to channel private pain into liberating song.
She recorded hundreds of tracks and had dozens of hits over the span of a half century, including 20 that reached No. 1 on the R&B charts. But her reputation was defined by an extraordinary run of top 10 smashes in the late 1960s, from the morning-after bliss of "(You Make Me Feel Like) A Natural Woman," to the wised-up "Chain of Fools" to her unstoppable call for "Respect."
Her records sold millions of copies and the music industry couldn't honor her enough. Franklin won 18 Grammy awards. In 1987, she became the first woman inducted into the Rock and Roll Hall of Fame.
Political and civic leaders treated her as a peer. Rev. Martin Luther King Jr. was a longtime friend, and she sang at the dedication of King's memorial, in 2011. She performed at the inaugurations of Presidents Bill Clinton and Jimmy Carter, and at the funeral for civil rights pioneer Rosa Parks. Clinton gave Franklin the National Medal of Arts. President George W. Bush awarded her the Presidential Medal of Freedom, the nation's highest civilian honor, in 2005.
Aretha Louise Franklin was born March 25, 1942, in Memphis, Tennessee. The Rev. C.L. Franklin soon moved his family to Buffalo, New York, then to Detroit, where the Franklins settled after the marriage of Aretha's parents collapsed and her mother (and reputed sound-alike) Barbara returned to Buffalo.
Of Franklin's dozens of hits, none was linked more firmly to her than the funky, horn-led march "Respect" and its spelled-out demand for "R-E-S-P-E-C-T."
In a 2004 interview with the St. Petersburg (Florida) Times, Franklin was asked whether she sensed in the '60s that she was helping change popular music.
"Somewhat, certainly with 'Respect,' that was a battle cry for freedom and many people of many ethnicities took pride in that word," she answered. "It was meaningful to all of us."
In 1968, Franklin was pictured on the cover of Time magazine and had more than 10 Top 20 hits in 1967 and 1968. At a time of rebellion and division, Franklin's records were a musical union of the church and the secular, man and woman, black and white, North and South, East and West. They were produced and engineered by New Yorkers Wexler and Tom Dowd, arranged by Turkish-born Arif Mardin and backed by an interracial assembly of top session musicians based mostly in Alabama.
Critics consistently praised Franklin's singing but sometimes questioned her material; she covered songs by Stephen Sondheim, Bread, the Doobie Brothers. For Aretha, anything she performed was "soul."
Fame never eclipsed Franklin's charitable works, or her loyalty to Detroit.
In 1967, Aretha Franklin's reign as the "Queen of Soul" began.
Franklin was in her mid-20s and had recently left Columbia Records to sign with Atlantic Records. She had released her 11th studio album, "I Never Loved a Man the Way I Love You," widely considered to be her best work and includes the souled-up juggernaut "Respect."
The album would peak at No. 2 on Billboard's 200 album chart, while "Respect" earned her a No. 1 hit on the singles chart.
But it wasn't just the commercial success that earned Franklin, who died Thursday at 76, her nickname.
The story of how Franklin was crowned "the Queen of Soul" begins in Chicago in 1967. (Some sources have placed the date three years earlier, while others a year later.)
Franklin was headlining a show at the city's renowned Regal Theater, where the city's legendary radio disc jockey and promoter Pervis "The Blues Man" Spann produced concerts for blues and soul acts.
During that time, the Regal Theater hosted numerous black soul and R&B acts, including Motown groups like The Temptations and The Marvelettes, Franklin recalled to The Chicago Defender in 2015.
After her performance at the Regal, Spann presided over a coronation of sorts, placing a crown on Franklin's head and dubbing her "the Queen of Soul." Franklin, who had been wearing a form-hugging sequined silver gown, later gushed remembering the moment: "I never thought it would happen!" according to the book "Aretha Franklin" by Jim McAvoy.
Nearly five decades later, in 2015, Franklin would also recount the night to The Pittsburgh Post-Gazette.
"That happened when I was at the Regal Theater in Chicago, which was very much like The Apollo in New York," she told the paper. "[Spann] walked on stage one evening with a crown, and I went, 'Whoooa! What is this?'"
But she embraced her newfound title. "Who wouldn't want to be called 'Queen'?" she said.