President of Malta receives Al-Jarwan and the delegation of the Global Council for Tolerance and Peace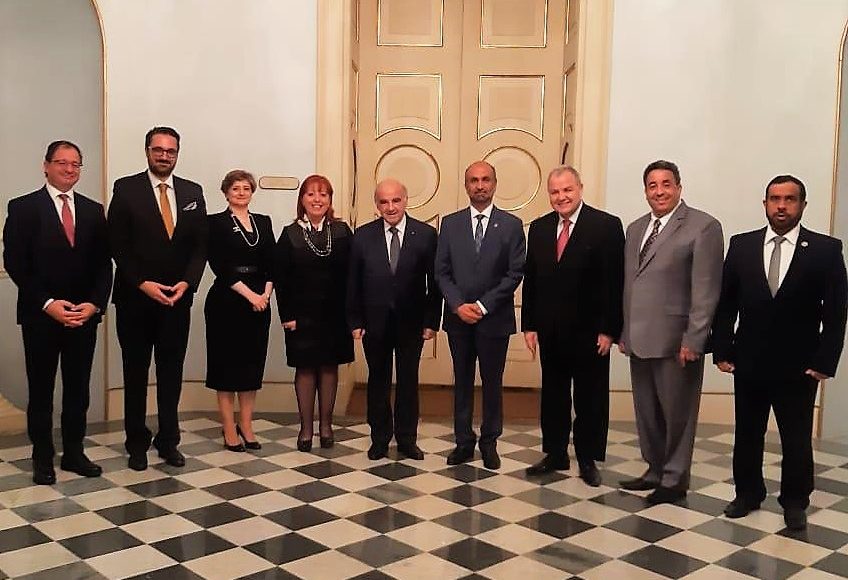 The President of the Republic of Malta, H.E Mr. George Vella, hosted the delegation of the Global Council for Tolerance and Peace led by its President, H.E Ahmed Bin Mohammed Al-Jarwan, at the San Antonio Palace in Malta. The meeting was also attended by H.E Angelo Farrugia, Speaker of the Maltese Parliament, the Vice Rector of the University of Malta, and the Director of the Mediterranean Academy of Diplomatic Studies.
During the meeting, Al-Jarwan reviewed the most important achievements of the GCTP during the last year, briefing the Maltese President on the work plan of the Council for the upcoming period and the importance of spreading the values of tolerance and peace around the globe.
For his part, President Vella praised the efforts of the Global Council for Tolerance and Peace in spreading tolerance around the world in all fields, and especially in education. President Vella stressed his support for the Council since its establishment and his sincere belief in its mission and goals. He also expressed his support for the future projects of the Council, especially the Academic Conference of Universities, that will be held in Malta this year, emphasizing that he is honored to accept the patronage of the conference and attend it in person.
This conference will convene representatives of major universities around the world, with which the GCTP has signed memoranda of understanding to jointly work for the dissemination of values of tolerance and peace, exploring the academic trends in higher education on tolerance throughout the world. The aim of the conference is to introduce and strengthen educational courses on tolerance at the masters and doctoral levels at the partner universities, and the establishment of student's scholarships for these courses, with the support of the GCTP.