NDU's MEDIA STUDIES FORUM 2018 – COUNTERING DIGITAL EXTREMISM THROUGH ACTIVISM
By: Vanessa M. Farhat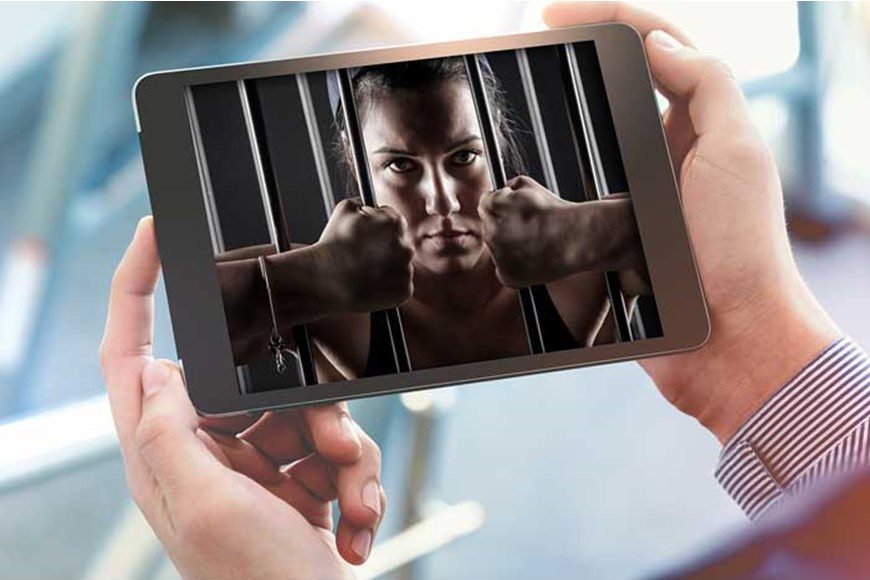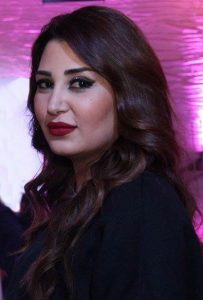 Under the patronage of His Excellency Minister of Information Melhem Riachi, the Department of Media Studies (DMS) in the Faculty of Humanities (FH) at Notre Dame University-Louaize (NDU) organized "The Media Studies Forum (MSF18) – Countering Digital Extremism Through Activism," in collaboration with the Arab Studies Institute (ASI) and the Asfari Institute for Civil Society and Citizenship at the American University of Beirut (AUB), on Monday April 23, 2018.
The event, hosted by DMS Assistant Professor at NDU Dr. Nadine Mounzer Karam, focused on cyber violence and the negative social implications of technology, from a mainly ethical perspective. Discussions were held revolving around fact-checking and news verification, countering and preventing violent extremism, as a tool for social transformation especially in the MENA region.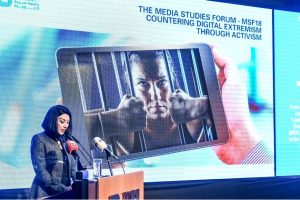 FH Dean Dr. Kamal Abouchedid welcomed attendees and said, "This year's forum is yet another milestone for the Faculty of Humanities in promoting the civic role of NDU."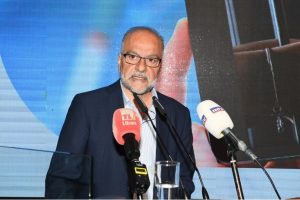 In his address, ASI Director Dr. Bassam Haddad said: "this particular conference is extremely important because knowledge production has actually now involved new forms, new platforms, new media, and it has given a lot of people a lot of freedom. It has become a democratizing instrument, and with it comes problems, such as digital extremism, which need to be countered and that is something we fully support." Speaking about the primary goal which is to confront the obvious enemy in our societies, Dr. Haddad added: "My only message today is, while we need to confront digital extremism, we should not forget that the real enemy, and the more problematic enemy is actually within us."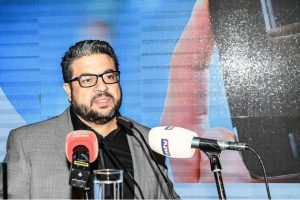 NDU President Fr. Pierre Najem began his speech with the church's view on social media and said: "It is a legitimate question to ask: How can we address digital extremism while preserving our values and circumventing the temptation to become extremists in the name of these same values?" He continued, "Social media by its very nature was born from the human thirst for communication. Now in the second decade of the twenty-first century, extremism has been redefined and digital extremism has transcended hate speech … As users of social media, we are called upon to respect the Value Investment Ratio principles in our cyber life … We must not tolerate cyber-bullying, and we must oppose it more vehemently than we oppose bullying in real life." He concluded, "Dialogue requires respect, tolerance, and open-mindedness; attributes that extremist lacks."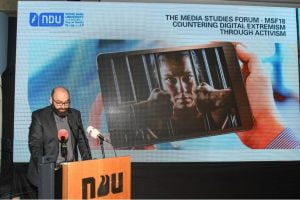 Dr. Hassan Falha, representing H.E. Riachy said, "Education is a large field for countering intellectual terrorism and combating the instil of false and destructive concepts among the rising generations, while acknowledging that the reason for the weakness of this confrontation is the weakness of the correlation between education and the media and the absence of strategies that help promoting the correct humanitarian concepts away from intolerant fanaticism and blind extremism that doesn't accept neither the others nor even their opinions."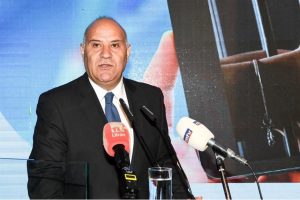 According to keynote speaker Dr. Marwan M. Kraidy, Professor of Communication at the Annenberg School for Communication at the University of Pennsylvania, Philadelphia, USA, "Ignorance of the other party is a frequent prerequisite for demonization, which is the root of many of the problems we are witnessing today." Research conducted in the U.S. demonstrates that whites who do not have black neighbors tend to develop more intense racial attitudes. "Knowledge of the other party allows you to seek the commonalities and establish connections…"
Kraidy added, "It is important to understand the history of such a movement and how terrorists today use communication for propaganda. Modern terrorists are a war machine that uses a 'spectacle of death' to spread 'global networked affect;' weapons are used to create images in our minds–metaphors."
Jad Shahrour Communication Officer at the Samir Kassir Foundation (Skeyes) moderated the discussion in the first panel titled, "Countering and Preventing Violent Extremism," which comprised of Chair and CEO of Adyan Foundation Rev. Prof Fadi Daou, Founder of Media Association for Peace (MAP) Vanessa Bassil and Former Minister Selim el-Sayegh. In addition to an academic commentary that was given by Dr. Jessica El Khoury -Assistant Professor at NDU.
The second panel about "Ethical Issues in a Digital Age," was moderated by Social Media Strategist and TV producer Philipe Abou Zeid and included: Deputy Editor/ Senior Business Correspondent at Annahar Timothy K. Maloy, Founder and President of No-Label NGO Nour El-Assaad and Managing Director of Impact BBDO Beirut Emile Tabanji. While The discussant in this panel was Research Associate and Program Director of the Culture as Resistance Dr. Hassan Abbas who said, "Social media is a great platform to create effective citizenship."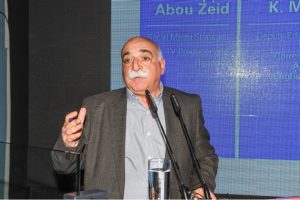 At the end, DMS Chairperson Dr. Maria Bou Zeid announced the future publication of the second DMS Publication Series issue based on the forum's outcome, and awards were distributed to the students who won the competition of the best three Public Service Announcements (PSA) raising awareness on the dangers of cyberbullying.