Meeting of President of Hellenic Parliament with President of Global Council for Tolerance and Peace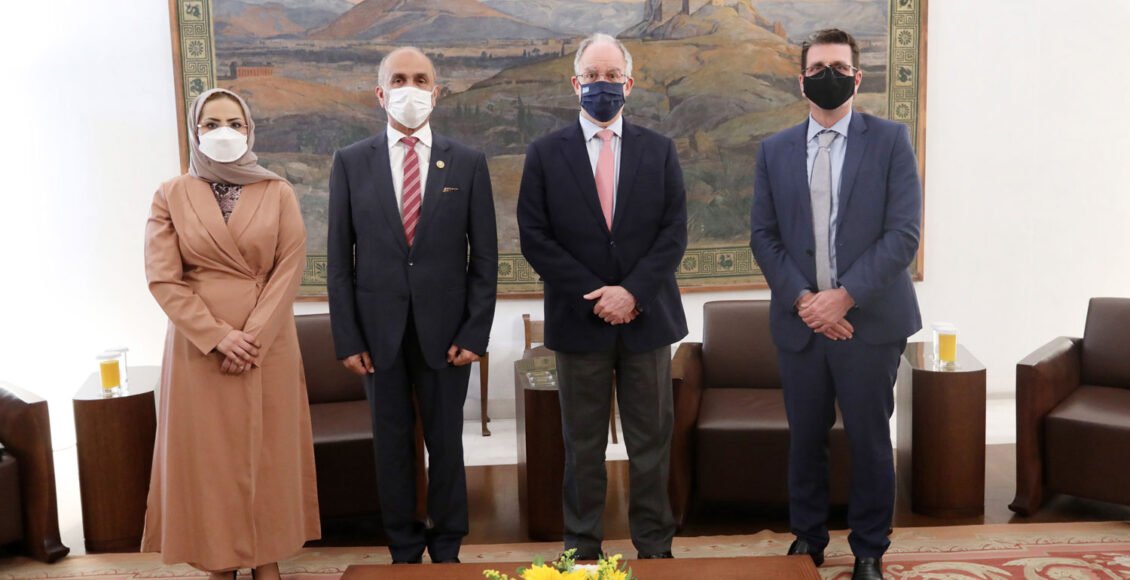 Athens, 25 May 2021
The President of the Hellenic Parliament Constantine Tassoulas met with the President of the Global Council for Tolerance and Peace (GCTP) Ahmed Bin Mohamed Al Jarwan who visited the Hellenic Parliament.
During the meeting they discussed strengthening ties between the Hellenic Parliament and the GCTP with the aim of spreading the values of tolerance and peace. For his part, the GCTP President thanked Mr. Tassoulas for the warm welcome and hospitality and praised the efforts of Greece and the Parliament to maintain security and stability in the region.
On 25 June 2020 the GCTP made a donation of 10.000 medical grade masks to the Hellenic Parliament in the framework of the "Together we defeat Covid-19" campaign.
The meeting was attended by MP and GCTP member Dimitrios Kairidis, the Chargée d'affaires of the UAE Embassy in Athens Eiman Al Zeyoudi and the Diplomatic Advisor of the Hellenic Parliament Ambassador Constantine Economides.