Maya Angelou was an American poet, singer, memoirist and civil rights activist. Maya published three books of essays, seven autobiographies, several books of poetry and was credited with the list of plays and television shows. spanning over 50 years.
She received more than 50 honorary degrees and is best known for her series of autobiographies. The series focuses on her childhood and adult experiences, "I Know Why the Caged Bird Sings" was the first installment that tells of her life up to the age of 17 and her journey towards international recognition and acclaim.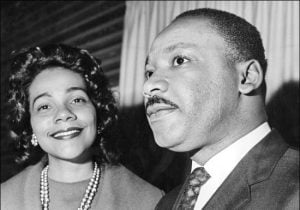 After a series of occupations as a young adult which includes sex worker, a nightclub dancer, fry cook and journalist, she became poet and writer.
She was awarded the Spingram Medal in 1994 and the National Medal of arts in 2000. President Barack Obama honored her with Presidential Medal of Freedom in 2011.
She was named the first Reynolds Professor of American Studies in 1982 and was active in the civil rights movement and worked with Martin Luther King Jr. along with Malcolm X.
She was born in St. Louis, Missouri in 1929. After her parent's divorce, she lived with her mother. At the age of eight, she was sexually abused and raped by her mother's boyfriend name Freeman.
Angelou informed her family and Freeman was jailed just for one day. On his release, he was killed by Angelou's uncle which created an impact on Angelou and became quite for five years. Angelou thought she was responsible for Freeman's death as she spoked his name.
This event developed her extraordinary memory, literature, her love for books and her ability to listen and observe the world.
Working as the first black female streetcar conductor in San Francisco she gave birth to a boy at the age of 17 named Clyde. In 1951 she married Tosh Angelos a Greek electrician despite the condemnation of interracial relationship at the time. Her marriage ended in 1954.
In 1993, Angelou recited her poem "On the Pulse of Morning" at the inauguration of President Bill Clinton and her recorded poem won a Grammy Award. In 1995 she delivered a poem "A brave and Startling Truth at the 50th anniversary of United Nation.
She was the recipient of an honorary National Book Award, Literarian Award in 2013 for her contribution to the literary community. She also had two NAACP Image Awards in the outstanding literary work (nonfiction) category, in 2005 and 2009
Angelou died on May 38, 2014, due to the poor health.