Love is Tolerance – Tolerance is Love : a book by Hubertus Hoffmann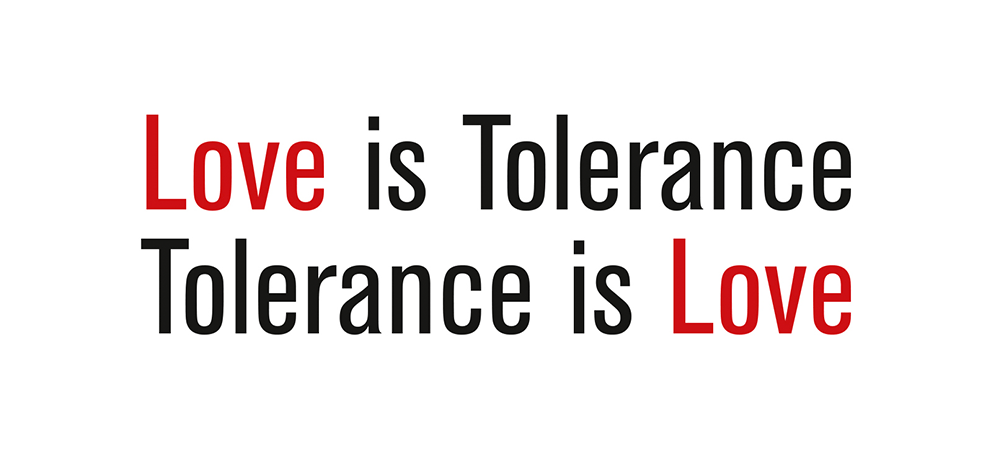 How can I prevent killing and propaganda in the name of hate?
In what kind of world do we want to live with our children?
In this unique book German geostrategist Dr Hubertus Hoffmann is searching for the Golden Nuggets of Tolerance in all religions, especially Islam. He met with five Nobel Peace Prize Laureates Malala Yousafzai, Kailash Satyarthi, Shimon Peres, Lech Walesa, and the Dalai Lama. The author followed Pope Francis on his historic visit to the Holy Land, and discussed tolerance with Yusuf Islam (Cat Stevens), the Sathguru in India, cardinals, imams, scholars, and peace-makers all over the world.
Hubertus Hoffmann has formulated 60 Codes of Tolerance which show: We as average human beings can create a better world if we all work together. These are wise and practical suggestions for each of us, parents, educators, and schools, religious leaders, the media and journalists, political decision-makers, for sports, and or culture.
More than 80 best practices form all over the world show that tolerance is feasible. We can all strengthen love and peace with our own small contributions. This book has an appeal to each reader, to actively promote more tolerance and respect towards other religions and ethnic minorities as a member of a global responsibility elite.
Let us protect our globe form the radicals
and impeach the hate-mongers with active tolerance
and no tolerance for intolerance!
SOURCE: AMAZON.COM