H.E. AHMED BIN MOHAMED AL JARWAN – LEADING THE WORLD TOWARDS GLOBAL PEACE REGIMENS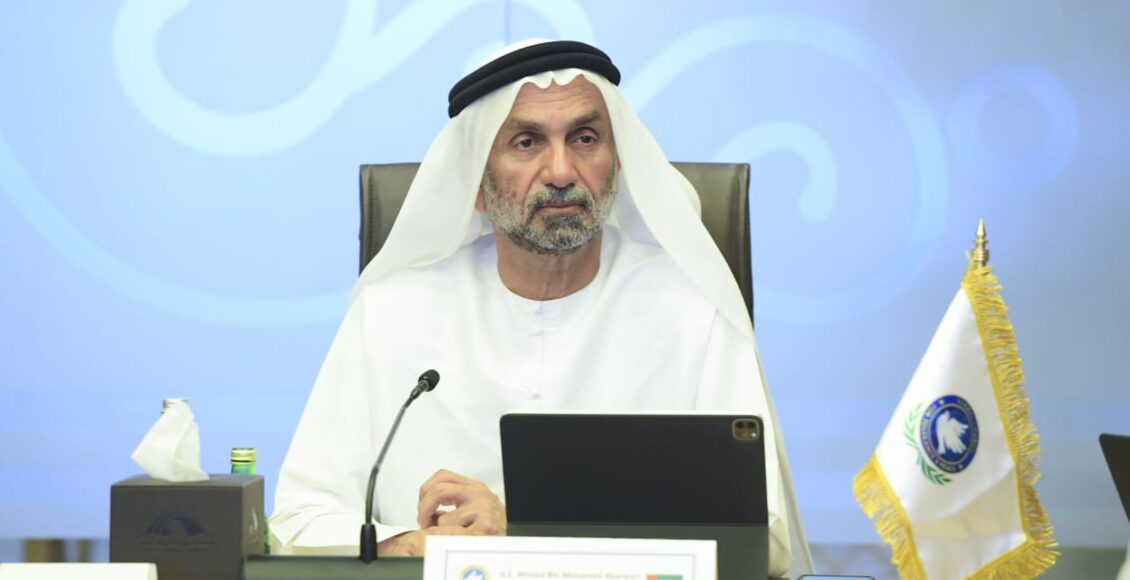 There are several definitions of the word "tolerance," one is the state of being happy and living in harmony with people from all over the world. The most commonly used synonym for tolerance is endurance and when it comes to world peace, tolerance means accepting something without reacting negatively.
Accepting something may appear to be a simple task, but it is far from it. Unfairness and prejudice have been a harsh reality of humanity for even longer than the dawn of civilization, leading to wars, injustice, and cruelty, all because people do not understand the true meaning of tolerance.
World peace possesses the power of creating a single international community that can focus on larger issues affecting the planet, such as climate change. When countries collaborate, their citizens become more productive because it opens the gateways to move freely from one country to another in order to seek education, employment, or tourism.
World peace contributes to people combining their efforts in order to combat unjust vices such as racism, religious discrimination, and gender inequality. Preserving world peace also helps in reducing the number of mass conflicts as wars are considered the leading cause of human suffering throughout the world.
One can be sure that with world peace, people will have more freedom regardless of religion, race, or country, which will lead to global cohesion. In order to make it a living reality, many advocates have preached the importance of tolerance and instilling a sense of oneness and acceptance among nations. H.E. Ahmed bin Mohamed Al Jarwan is one of these advocates!
Born on August 25, 1962, H.E. Ahmed bin Mohamed Al Jarwan is an Emirati diplomat known for his efforts toward peace-building and tolerance. Al Jarwan is a distinguished individual who has worked tirelessly to create a peaceful and hearty environment for all to live in. The multilingual military man, aeronautical engineer, and diplomat began his career in the Armed Forces, where he held several leadership positions. Later in life, with the support of his family and friends, he got enrolled in the FNC elections, and won a spot in the council, which was well deserved. At that time, he was working as the director of Sharjah's classical car museum.
However, he took the responsibility quite seriously and worked day and night to achieve the UAE's objectives. According to him, the country's primary mandate is development, which can be accomplished by raising the living standards of the community.
In 2017, Al Jarwan along with eight other global leaders including Ambassador Sam Zakhem, Dr. Mufeed Chehab, Dr. Fatlinda Tahiri, Mr. Joseph Ellul, Dr. Hersh Chadha, Mrs. Yenny Zannuba, Mr. Hugo Barabucci, and Mr. Bourhane Hamidou established the Global Council for Tolerance and Peace. The council is composed of two main organs : the international Parliament for Tolerance and Peace and the General Assembly for Tolerance and Peace, where the parliament convenes at least once every three months and in case of any urgency, it can hold an exceptional session as well.
During the restless journey of Al Jarwan, he also managed to serve as a member of the board of directors of the Sharjah Chamber of Commerce and Industry, a member of the National Federation Council of UAE, and the founder and manager of Sharjah Old Cars, Club, and Museum.
Following his drive to change the world by amassing people to work for peace collectively, he was elected as the president of the General Union of Arab Experts in 2018, where he worked meticulously. Soon, in 2021, he was elected as the president of the Paris Forum for Peace and Development, a French international non-profit organization based in Paris. In the same year, he was also elected as the chairman of the Executive Office of the Arab Federations' Forum.
When it comes to building a world where peace is the main source of harmony, Al Jarwan has proved to be a role model who has worked day in and day out to spread the symbol of love and tolerance. His goals for achieving world peace and tolerance include reducing violence, having a positive impact on society, and passing on his experience and knowledge to the next generation. His work as a peacebuilder and advocate for tolerance, as well as his efforts to uplift women and young people, had a direct impact on Goal 16 of the United Nations Sustainable Development Plans.
Through his strong relationships with international and national parliaments, as well as his great efforts, he was able to include more than 90 member states in the international parliament for peace and tolerance and signed many strategic agreements with them to spread cultural peace and tolerance.
Al-Jarwan is a leading professional, influencer, and changemaker, who has dedicated his life to promoting peace and tolerance on a national and international scale, providing exceptional support and service to the Arab nation and the world, in the name of his country, the United Arab Emirates.