Guinness Record for UAE through "Tolerance" painting with children handprints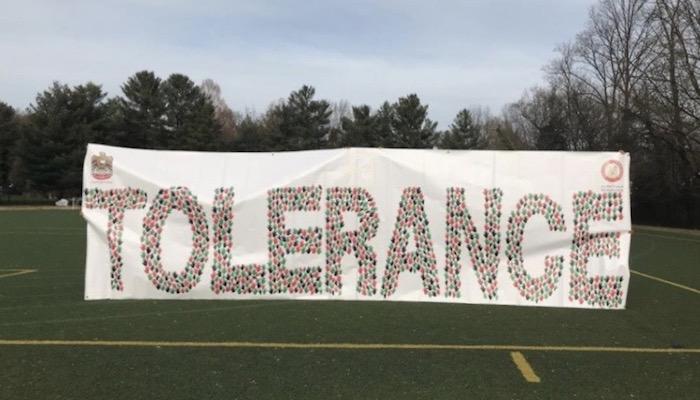 The United Arab Emirates (UAE) has entered Guinness Book of World Records through writing the largest word whose letters are made of actual handprints which is considered as a new success that will be added to the UAE achievements.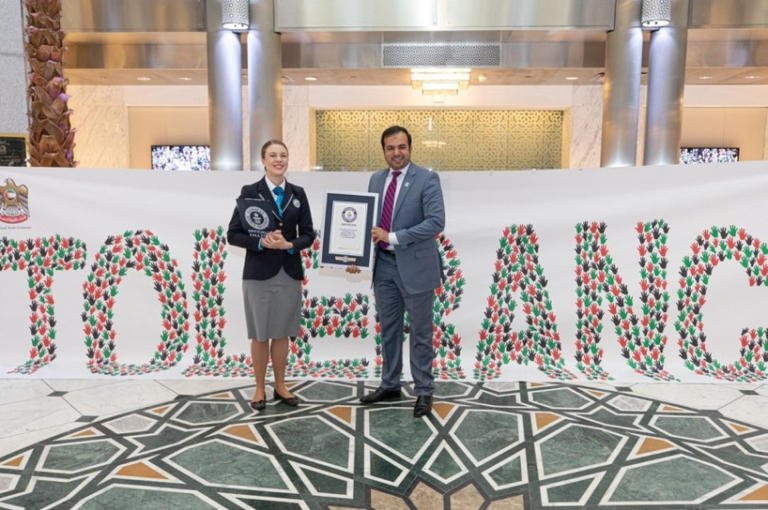 Delegates of the General Command of Abu Dhabi Police in the United States of America organized an initiative within the human resources sector's initiatives for the year of tolerance.
More than 1,290 American children participated in making the painting as they wrote in English the word "Tolerance" with their handprints and with the colors of the UAE national flag.
The participation of the children comes in expression of their thanks for the delegates of the UAE and their efforts in organizing workshops for reading to publish a story written by one of the delegates on tolerance.
Major Abdul Aziz Al Sharif, Assistant Police Attaché of General Command Affairs of Abu Dhabi Police affirmed keenness on implementing a number of initiatives.
He indicated that the delegates of Abu Dhabi Police always gain support for their works and they are encouraged to develop their talents.
Al-ain