Global for Tolerance and Peace participates in the International Leadership Conference in Cambodia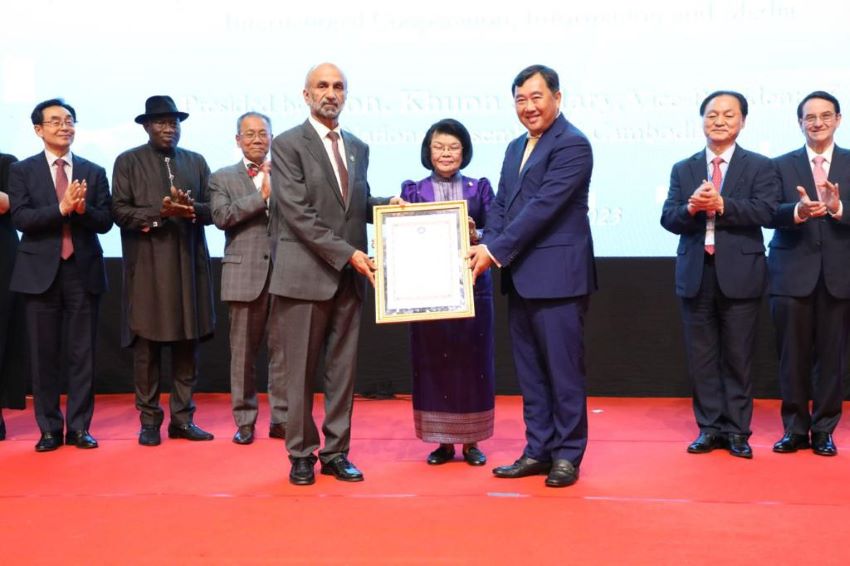 Observing the Cambodian parliamentary elections
The Global Council for Tolerance and Peace's delegation, led by the President of the Global Council for Tolerance and Peace, His Excellency Ahmed bin Mohamed Al Jarwan, participated in the high-level international leadership conference in Phnom Penh, Cambodia, titled "Peace and Democracy", which brought together prominent leaders from around the world to engage in constructive dialogues and discussions centered on Promoting peace and promoting democratic values.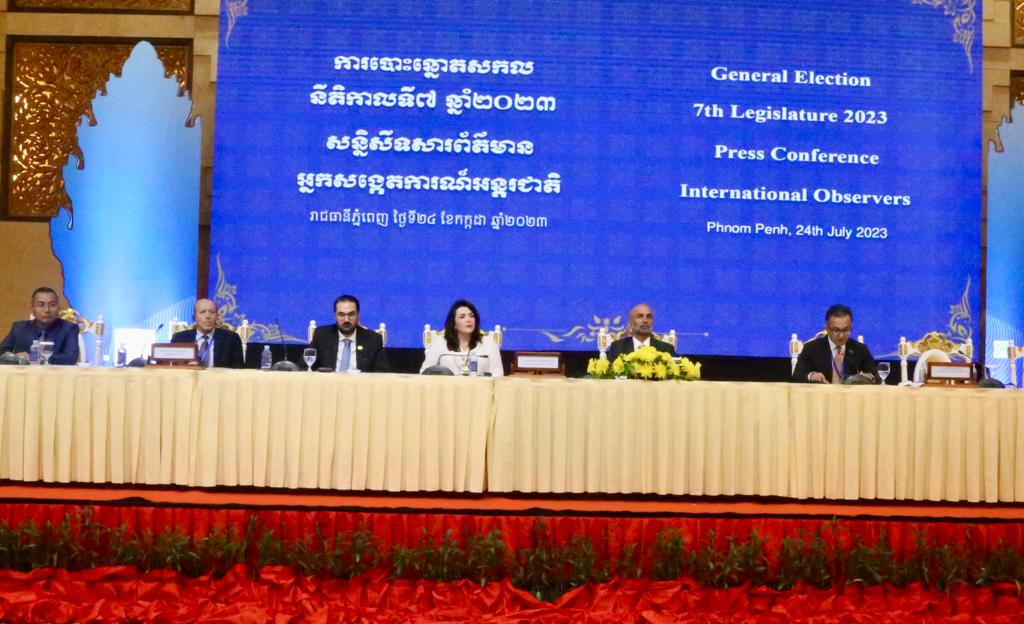 In the presence of representatives from official delegations of the participating countries and parliaments, the delegation attended the media briefing of His Excellency the Minister of Cabinet and Minister of Foreign Affairs, H.E. Mr. Uch Borith where Al Jarwan delivered a speech in which he expressed his gratitude for the enriching discussions and the promotion of the spirit of cooperation in striving to promote peace and understanding on a global scale.
In a related context, the presidency of the International Parliament for Tolerance and Peace was handed over from Comoros to Cambodia, according to the alphabetical order of the nations, making H.E. Mr. Yara Saws the president of the current session.
The handover event was attended by more than 250 illustrious people, including the former presidents of Colombia, Nigeria, Guatemala, Sri Lanka, and Ecuador. The Council also discussed venues of collaboration to foster the relationship with the Republic of Cambodia in the areas of tolerance and peace by establishing a regional office in the capital, Phnom Penh.
Along with Al Jarwan, The Council's delegation included the President of the General Assembly for Tolerance and Peace, H.E. Mrs. Margarita Restrepo from Colombia, and the Advisor to the President of the Council, Dr. Zoran Ilieveski. The council's delegation completed its duties in Cambodia, by supervising the peaceful and successful Cambodian parliamentary elections, which resulted in the majority of seats going to the ruling party.