Bulletproof backpacks for children reflect a new reality…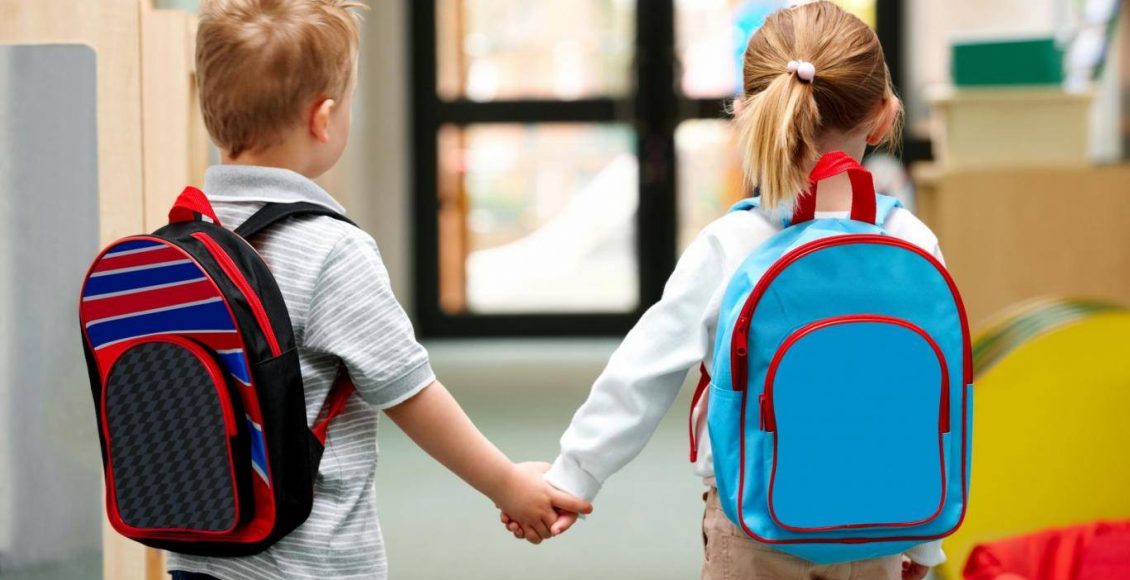 In the wake of the Stoneman Douglas High School shooting in Parkland, Florida, in which 17 people were murdered, parents are taking additional measures to keep their children safe.
One of these safety measures, which reflect a new reality in America, are bulletproof backpacks created for children, which can hold school supplies as well as stop a bullet.
According to Sarah Pampillonia, a mum and fifth-grade teacher, who spoke to The Cut, she considered buying one for her four-year-old after seeing a Facebook ad for the backpacks.
"I imagine that I would use a superhero like Captain America, who he loves, to explain it," she said.
"I'd leave guns out of our conversation maybe and would just say that he has a magic backpack like a superhero shield, and if he ever needs to hide from the bad guys he can hide behind his bag," Pampillonia continued, before admitting the thought makes her sick.
But Pampillonia is not alone. Real Housewives of Atlanta star and mum, Kim Zolciak-Biermann posted a photo of the bulletproof backpacks she purchased for her children to Instagram Wednesday night, following the school shooting of the same day.
The reality star wrote: "I just asked Kroy what can we do as parents to protect our children every day in this crazy sad world. He said, 'best thing we could do for now is get bulletproof book bags.'
"You know I just did. It's better than not having anything at all. Just thought I would share with you guys. I found this first on Amazon so I bought it. It's certified," the mum of six wrote, alongside a picture of the Guard Dog Security backpacks she purchased.
According to the Guard Dog Security website, the company's bulletproof backpacks come from "the leading manufacturer of security, self-defence and tactical products," and all backpacks are officially tested and certified by the National Institute of Justice for bulletproof protection.
The backpack options are offered in a range of colours, including pink, grey, and camo – and retail for $189.99.
However, Guard Dog Security is just one of many brands offering the bulletproof outfitted backpacks.
Bullet Blocker, another website that sells bulletproof backpacks "Proudly manufactured in the United States of America," offers the backpacks at a hefty price, with backpacks starting at $225 and going up to $490.
But according to the president of the company, Joe Curran, the price hasn't stopped hundreds of parents from purchasing the bags.
Curran, a former Army Ranger, law-enforcement officer, and father of two created Bullet Blocker in 2007, after "witnessing the horror of the Virginia Tech massacre," according to their website.
And since its creation, Bullet Blocker has sold "thousands" of backpacks, according to Curran – with purchases surging following shootings.
Curran told The Cut: "When the Sandy Hook shooting happened in Newtown, we had maybe 20 per cent of our sales come from Connecticut in the weeks following."
As for the price, Curran said it is due to the price of Kevlar, a bulletproof material made of synthetic fibre.
And according to the website, the children's' backpacks are capable of stopping a "357 Magnum, 44 Magnum, 9mm, .45 caliber hollow point ammunition and more," in addition to featuring "Large zippered exterior pockets to hold essentials like your phone or snack."
With the Parkland school shooting marking the 18th school shooting in the US in 2018 alone, parents are doing whatever it takes to keep their children safe.