Al Jarwan commends the "Egyptian Family House" conference
He also praised the Sisi's visit to the new cathedral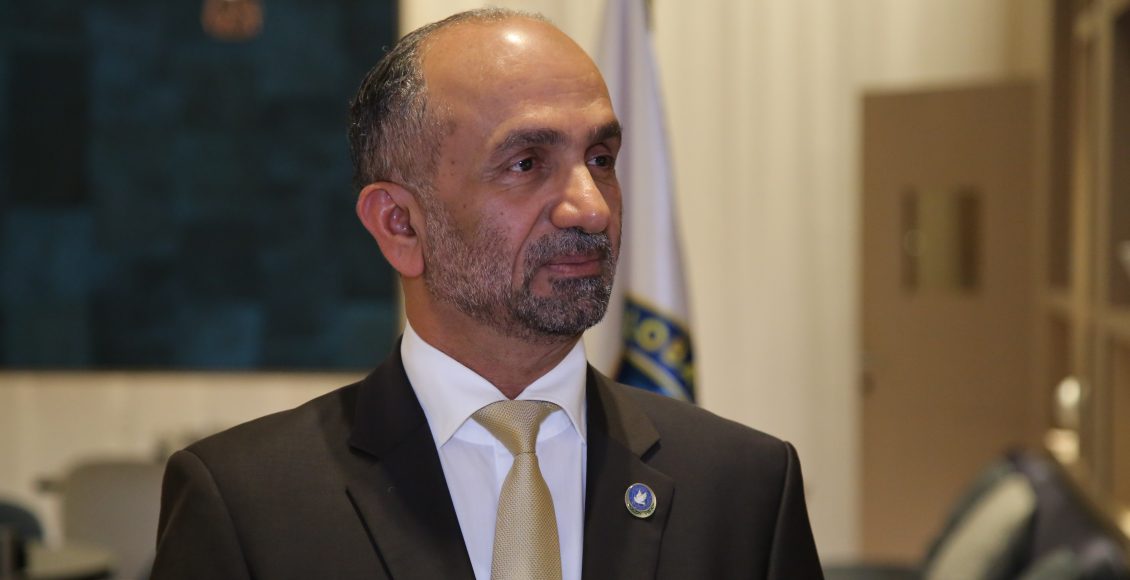 The President of the Global Council for Tolerance and Peace, HE Ahmed bin Mohammed Al-Jarwan, acclaimed: "the goal of preserving the religious constants and the Egyptian identity with its cultural and historical dimensions".
This took place at the "Together Against Terrorism" conference that was held at the "Egyptian Family House" during which Al-Jarwan stressed "the role of this institution in activating national unity in Egypt and promoting citizenship, coexistence, tolerance and peace, and addressing extremist and sectarian ideas that seek to dismantle the national unity of the social fabric, whether it is inside or outside of Egypt". He also added saying that "the institution of the Egyptian family house is an honorable model for national institutions, supporting the national security of the countries."
Al-Jarwan also praised the visit of Egyptian President Abdel-Fattah al-Sisi to the new cathedral to congratulate the Copts on their Christmas Holiday, he stated that Egypt "spares no effort to provide a civilized model of tolerance and peace between Muslims and Christians in the face of the forces of extremism, terrorism and those who use their religion as a weapon for war."
Al-Jarwan stressed that Islam and Christianity are converging and spreading in spreading love, morals and human values, reject terrorism, ignorance, hatred and violence in all its forms and shapes and that terrorism has no religion and no homeland.
Al-Jarwan announced his support for the efforts exerted by Dr. Ahmed Al-Tayeb Sheikh of Al-Azhar, and Pope Twadros II of Alexandria, Patriarch of the Evangelical Congregation, to raise the values of love, tolerance and peace and to protect the Egyptian family's home against terror, fanaticism and hatred.
Jarwan stressed that terrorism cannot be eliminated by military and security action alone, but that development, awareness, education and information must be improved in order to call attention to the human values and common denominators among different religions, civilizations and cultures, which enrich humanity, communities and nations at all times and places.
Al-Jarwan called for a comprehensive strategy based in part on religious diplomacy in the world to instill a culture of dialogue, diversity and respect for each other in the minds of young people with a view to immunize them intellectually and build a future in which they can enjoy living in safety, tolerance and peace.