On the International Women's Day: The Global Council for Tolerance and Peace praises the Role of Women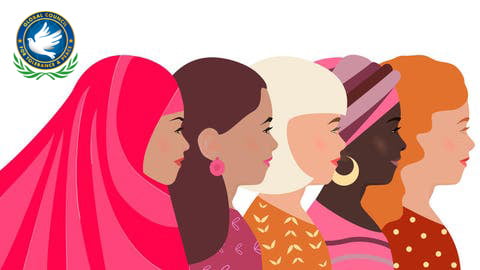 The Global Council for Tolerance and Peace acknowledges all women around the world on the International Women's Day for their great accomplishments in all fields, in the statement presented by the president of the council, H.E. Ahmed bin Mohamed Al-Jarwan, on this occasion.
Al-Jarwan said that the Global Council for Tolerance and Peace considers supporting women and their rights and calling for empowering them as one of its major objectives, believing that women are one of the most significant drivers of peace and tolerance in communities, due to the substantial contributions they bear in society, starting from raising and protecting youth generations to their scientific and practical excellence in various fields.
Al-Jarwan has indicated that they believe in women's great abilities in overcoming all challenges despite the major challenges they face all over the world, praising the great sacrifices women have recently made by standing at the forefront to address Coronavirus (COVID-19) pandemic, as Workers in the healthcare field, innovators, activist in the society and great role models for the active national leaders.
The president of the Global council for Tolerance and Peace emphasized that women, in their various disciplines and wherever they are ( at home or at work) , have an important and vital role that cannot be neglected in crisis management , whether within family or society on the scope of work and awareness.
Al-Jarwan affirmed that the Global Council for Tolerance and Peace calls on the international community to empower women and give them the opportunity to hold leadership positions, especially since they have proved their ability to take responsibility, where they succeeded and distinguished in various fields.