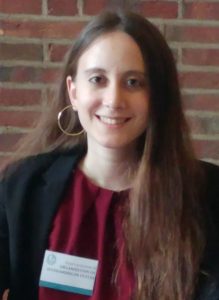 It is strange how moving from one place to another for just a couple of days can change your mood, your thoughts and even your plans. You do not need to choose a location that is far away from where you stay. It is amazing how sometimes the closest locations provide you with the spiritual, physical and psychological therapy you need to keep fighting your battles and to achieve your dreams.
Lately, I had the chance to move to Scotland for the weekend, and the experience was in one word mind-blowing. Sharing all the amazing moments I lived with you would be difficult. Therefore, I decided to talk about the benefits of walking, hiking and putting cell phones aside for few hours… or let it be a day… It is worth it!
Climbing Arthur's Seat in Edinburgh is quite a challenge for amateurs and professional hikers alike. The distance is long; the temperature is approximately freezing; and you will be out of your breath few minutes after you start walking. Honestly speaking, at many times, I decided to stop and walk back home… What kept pushing me is one small idea: this hill incarnates life. Life will not be easy. It will kick you, challenge you, take your breath away – and I do not mean it in a good way – and will sometimes bring you down. It is your decision to stop or to fight back and keep walking…
Each step I made was an achievement for me. Each breath I took facing the wind was another way to tell myself that I can survive no matter what the circumstances are. And guess what? I reached the top of the hill and the view was absolutely amazing.
We do live in a busy world. Do not let it imprison you! Take a break from time to time, walk in the nature, contemplate landscapes and think deeply about what you would like to do in your life. Then, make life-changing decisions… and Go!